Welcome to our new website!
Who We Are
---
Supported by the private sector, Friends of the LA Law Library is dedicated to raising funds for LA Law Library.
Established in 1891, LA Law Library is a vital civic institution that serves not only judges, attorneys and government officials but also individuals and self-represented litigants. Friends' activities raise the visibility of Law Library and provide a needed, additional base of financial support. Proceeds from past events have been used to expand access, upgrade technology and provide services to the self-represented.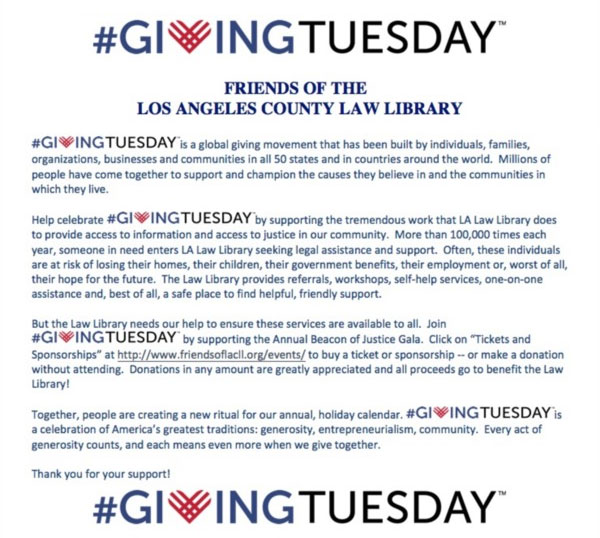 ---
Upcoming Events
---
2018
15th Annual Beacon Of Justice Award Gala
Honoring Andrea Sheridan Ordin and Justice Laurie Zelon
  When: Thursday, April 12, 2018
    Time: 5:30 pm - 8:00 pm  Program Begins: 6:45 pm
Event Information:
For program details, sponsorship opportunities or to purchase tickets